Rejuvenate, Relax and Reconnect.
As a complement to your achievements, a host of upscale amenities make it easy for you to live the carefree, wellness-focused lifestyle you deserve. The Residences at The Well feature exclusive amenities designed to enhance your life — for relaxation, social connection, fitness and well-being.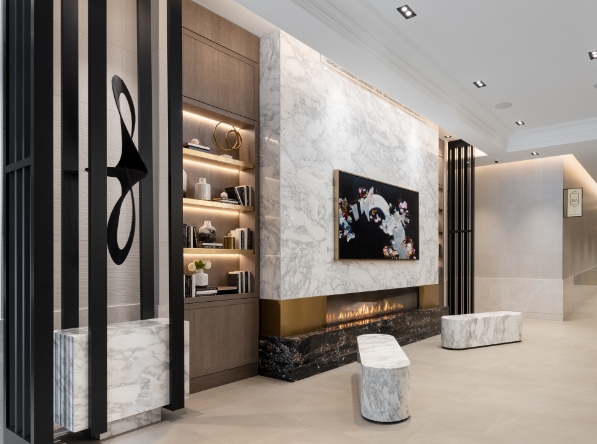 General Amenities
Parcel Management Lockers
Wi-Fi Throughout Common Areas
Concierge Services
After-Hours Security
Underground Parking
Bike Storage
Storage Lockers
Keyless Controlled Access
On-Site Retail
Community Mobile App
Online Rent Payment Portal
Programmed Resident Events
Local and National Brand
Partnerships & Exclusive Discounts
Professional Management by Rhapsody Property Management Services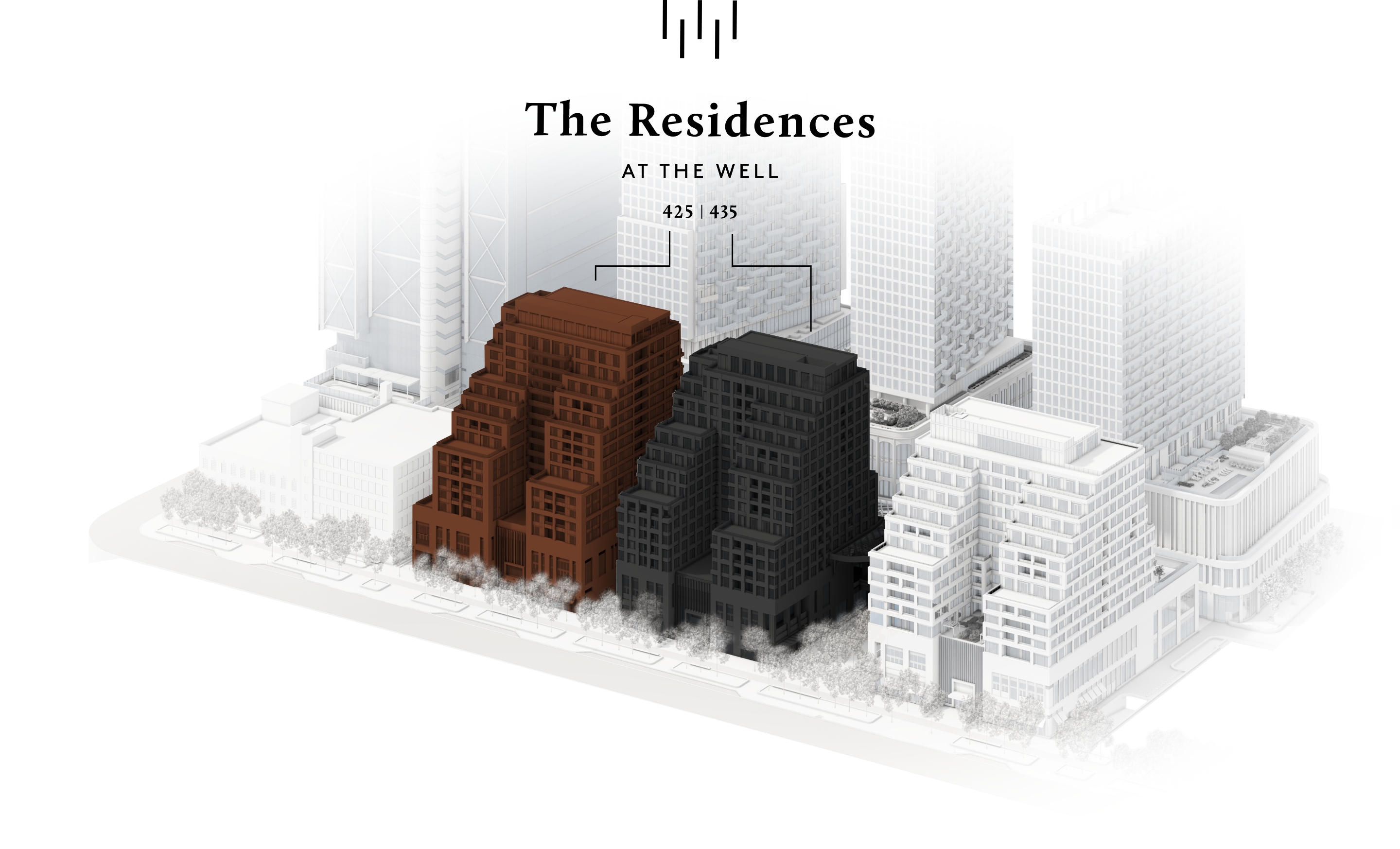 425 Wellington St.
3rd Floor Amenities
Dining Room & Lounge
Outdoor Terrace
Rooftop Amenities
1 Fitness Centre
2 Massage Room
3 Rooftop Terrace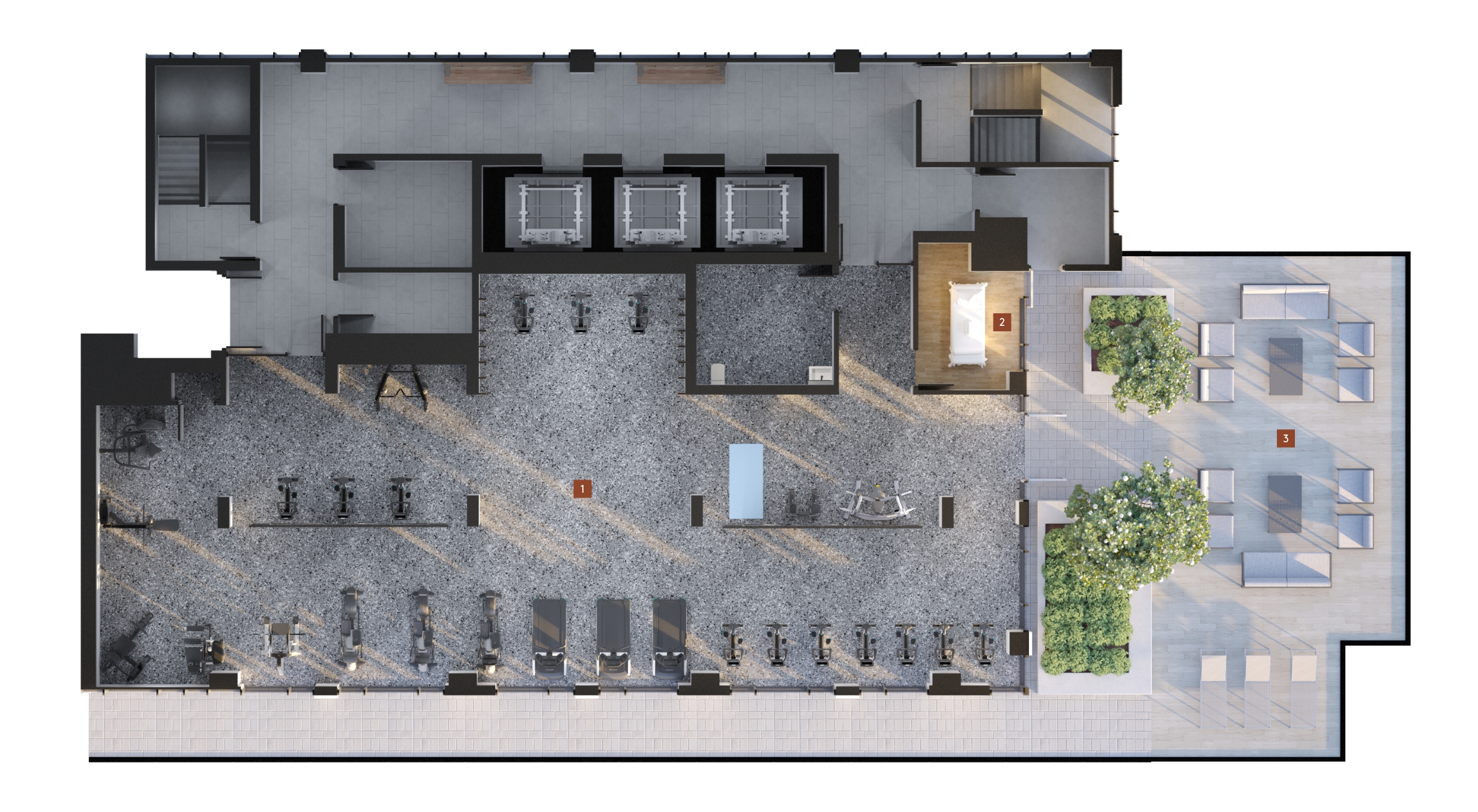 ---
435 Wellington St.
Rooftop Amenities
1 Resident Lounge
2 Media Lounge
3 Dining Room
4 Outdoor Terrace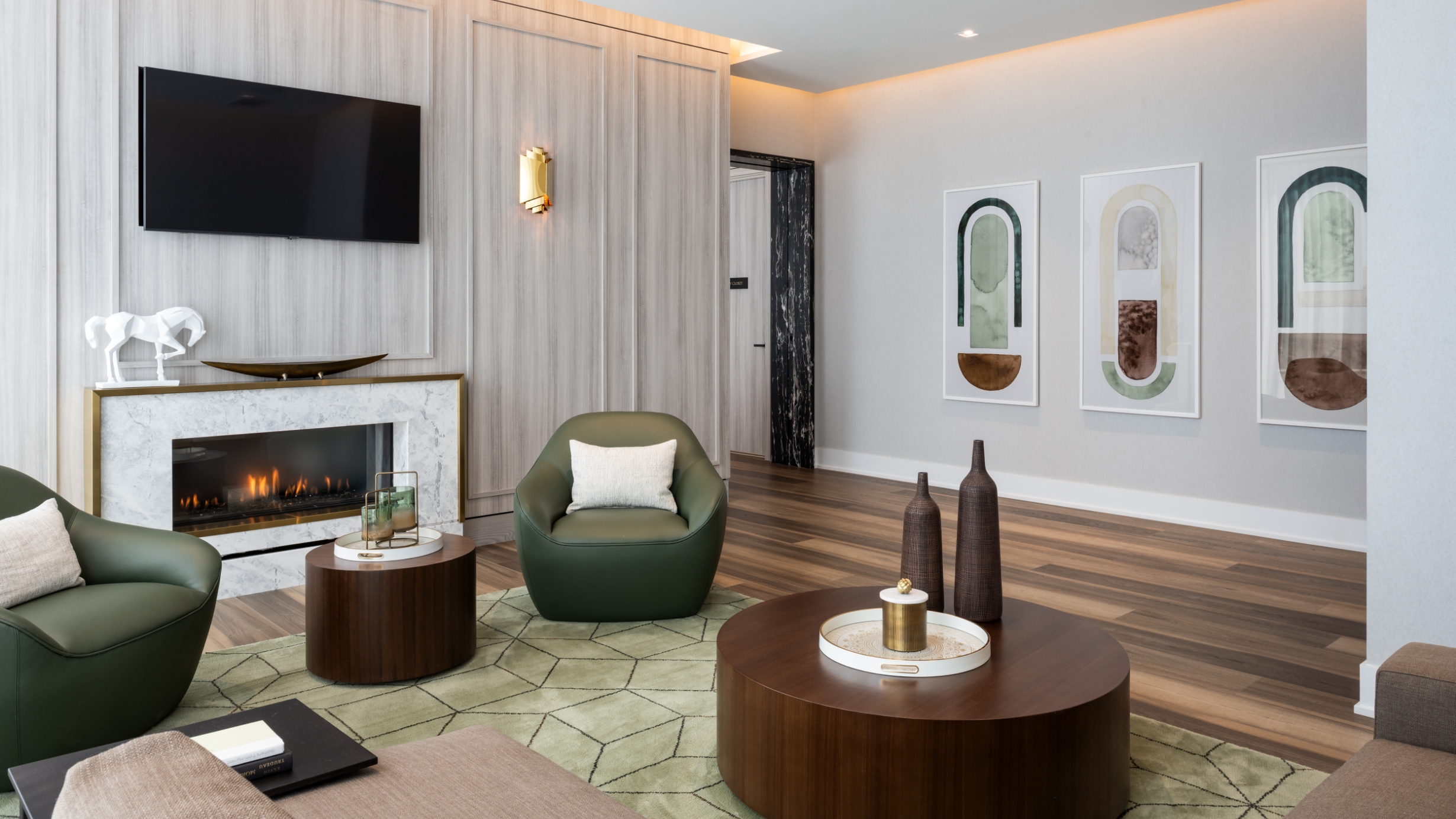 Media Room.
Watch live sports and the latest Hollywood blockbusters on the big screen. Enjoy the best entertainment in a space designed to host gatherings of all sizes in comfort and style.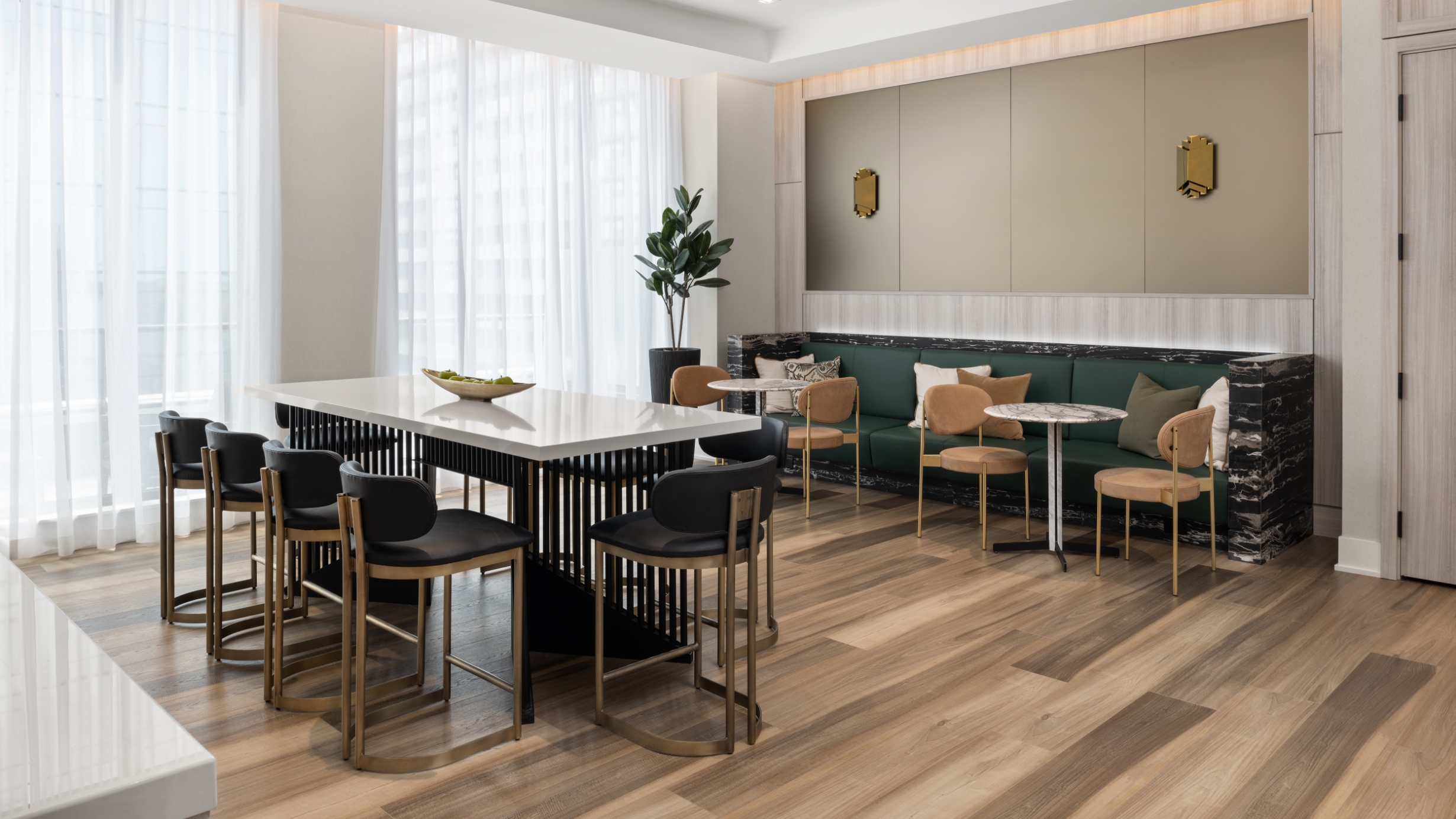 Resident Lounge.
Immerse yourself in the finest interior design and décor. The Resident Lounge welcomes you, your friends and family for unforgettable gatherings.