Rejuvenate, Relax and Reconnect.
As a complement to your achievements, a host of upscale amenities make it easy for you to live the carefree, wellness-focused lifestyle you deserve. The Residences at The Well feature exclusive amenities designed to enhance your life — for relaxation, social connection, fitness and well-being.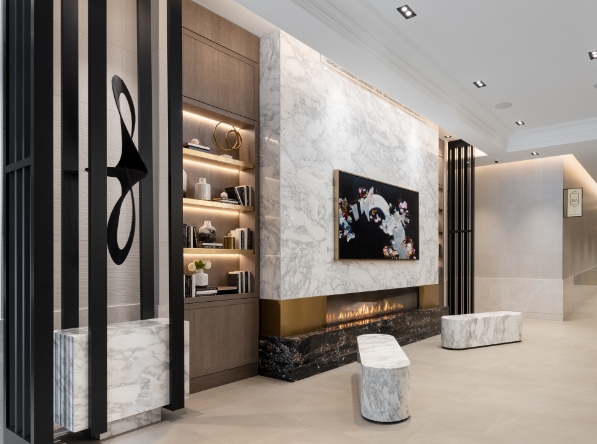 General Amenities
Parcel Management Lockers
Wi-Fi Throughout Common Areas
Concierge Services
After-Hours Security
Underground Parking
Bike Storage
Storage Lockers
Keyless Controlled Access
On-Site Retail
Community Mobile App
Online Rent Payment Portal
Programmed Resident Events
Local and National Brand
Partnerships & Exclusive Discounts
Professional Management by Rhapsody Property Management Services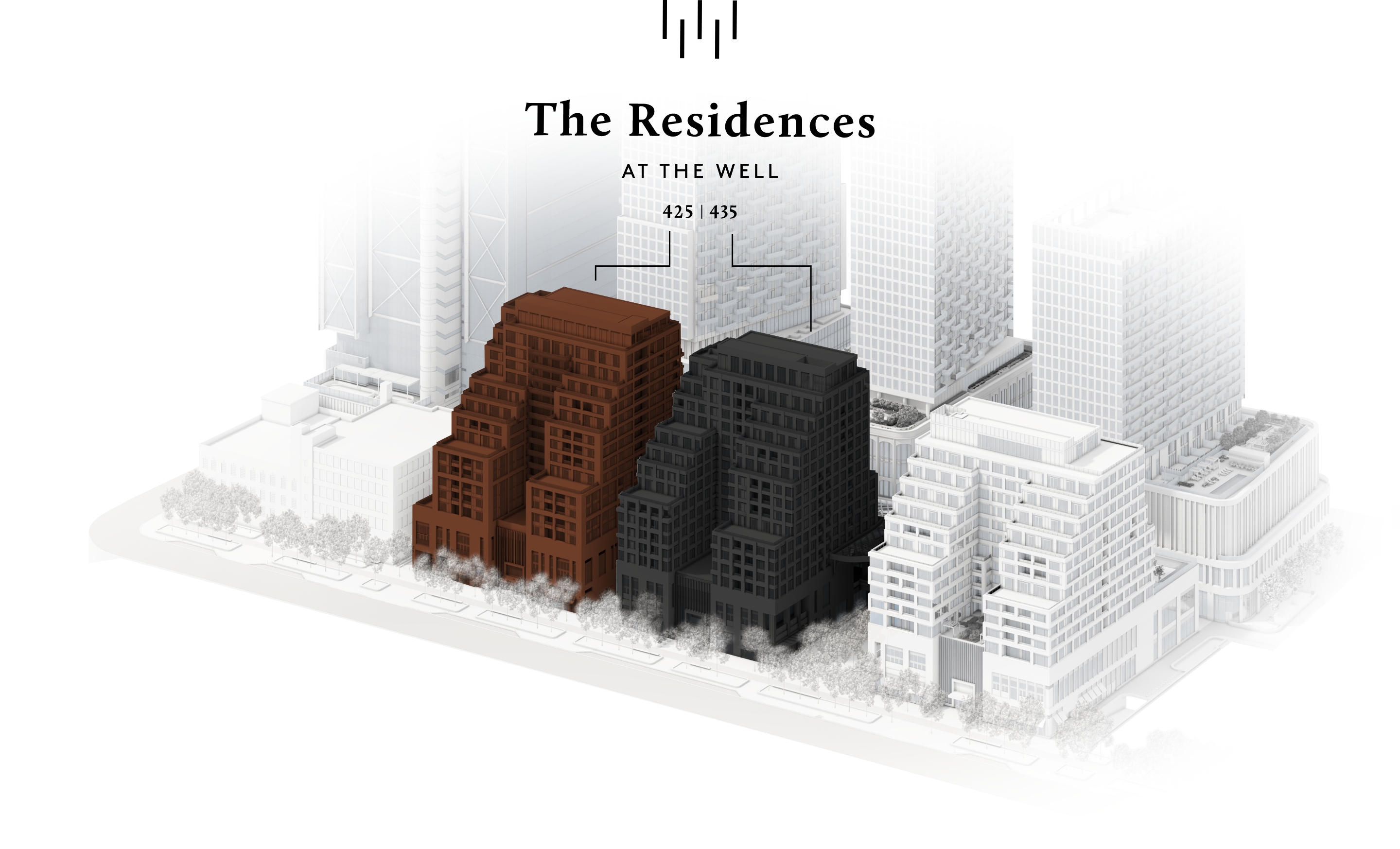 425 Wellington St.
3rd Floor Amenities
Dining Room & Lounge
Outdoor Terrace
Rooftop Amenities
1 Fitness Centre
2 Massage Room
3 Rooftop Terrace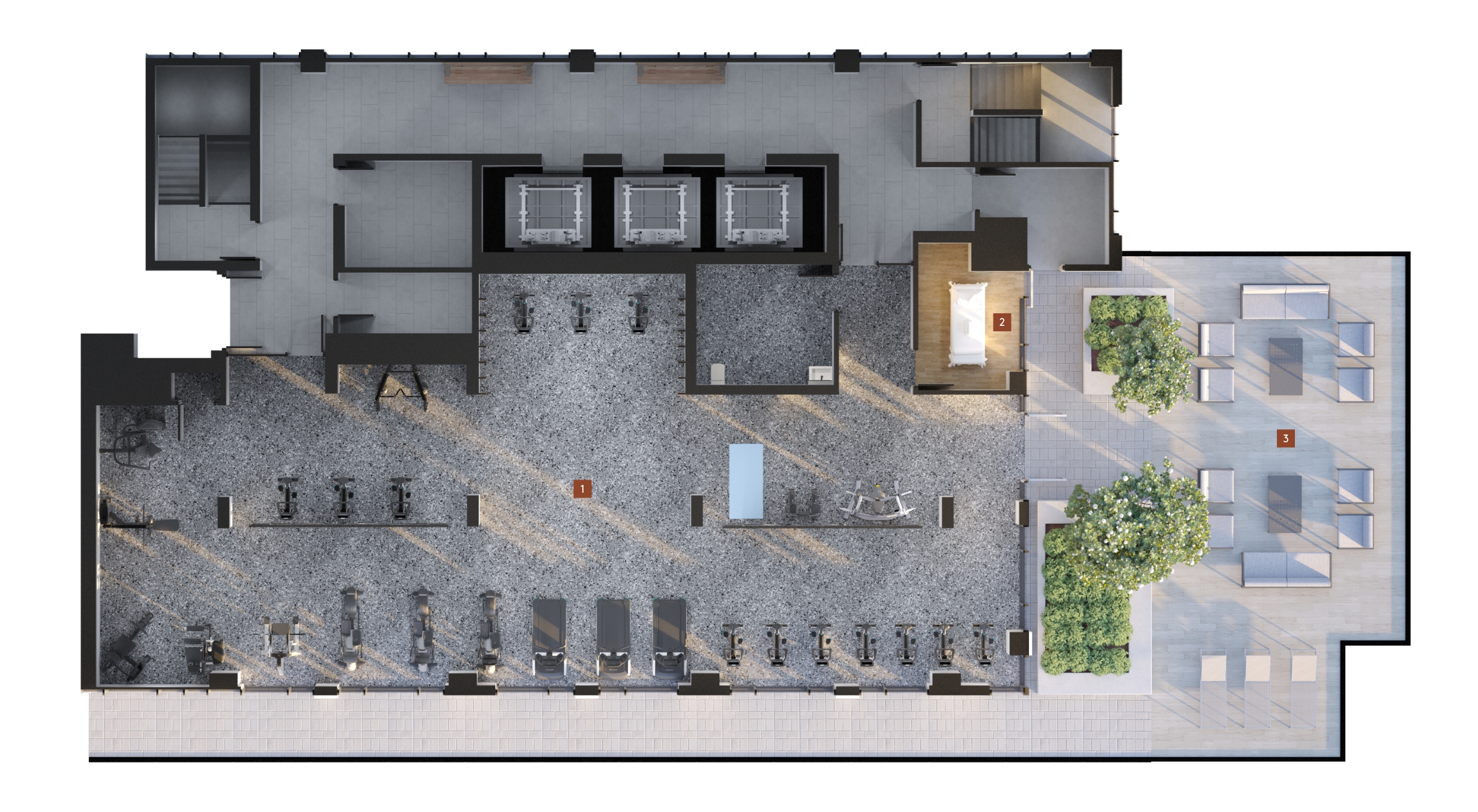 ---
435 Wellington St.
Rooftop Amenities
1 Resident Lounge
2 Media Lounge
3 Dining Room
4 Outdoor Terrace
Media Room.
Whether it's casual drinks with friends or celebrations of milestone anniversaries, the comfortable and yet pleasingly refined party room invites you to relax in front of the fire and spearhead a magical evening.
Resident Lounge.
Seated in the exquisitely decorated dining room with your closest confidantes, you'll notice how the food somehow tastes even more delicious, and the conversation is even more sparkling.